Monmouth County Nursing Home Neglect Attorney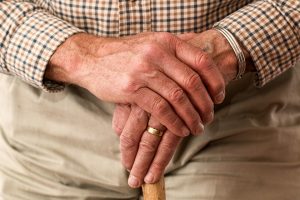 Every year, over one million instances of abuse occur in nursing homes and long-term care facilities. Even though the Nursing Home Reform Act establishes standards that were to reform practices and procedures in nursing homes and improve care rendered to residents, abuse and neglect still occur. If your elderly loved one suffered in the care of a nursing home or long-term care facility, call Tomes Law Firm, PC, to schedule a free consultation with a New Jersey elder abuse attorney. Nursing home abuse or nursing home neglect occurs in a variety of ways, including:
Physical abuse through hitting
Bed sores or pressure ulcers through neglectful care
Broken bones from fall downs due to improper assistance orders or neglectful assistance
Broken bones from falling out of bed due to failure to raise bed rails
Malnutrition and dehydration
Many of the injuries and death arising from this type of neglect can be prevented if the proper standards are followed. If a resident is accidentally injured or becomes unexpectedly ill, the staff is required to notify the family. As nursing home neglect lawyers, we have compassion and concern for your elderly relative who is not just a nursing home resident, but your family member.
Nursing home resident rights
Nursing home residents also have certain rights. The nursing home is required to advise you of these rights in writing before you enter the nursing home:
Be treated with dignity and respect
Be informed of services and fees in writing before you enter
Manage your own money or choose someone else you trust to manage it for you
Have privacy and keep and use your personal belongings and property
Be informed about your medical conditions and medications
See your own doctor if you choose to
Refuse medications and treatment
When a loved one enters into a nursing home, an assisted living facility or a rehabilitative facility, an intake team often guarantees that your loved one will be treated with the utmost care and attention. In the best of scenarios, this would be the case. However, there are occasions when a loved one suffers serious neglect, even abuse, which can result in painful bedsores, malnutrition, broken bones or even physical abuse.