Monmouth County Bed Sore Attorney
Protecting the rights of Nursing home patients in NJ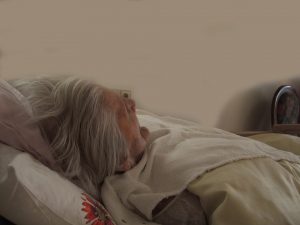 When a loved one enters into a nursing home, an assisted living facility or a rehabilitative facility, an intake team often guarantees that your loved one will be treated with the utmost care and attention. In the best of scenarios, this would be the case. However, there are occasions when a loved one suffers serious neglect, even abuse, which can result in painful bedsores, malnutrition, broken bones or even physical abuse. If the nursing home staff has broken promises to you, New Jersey law allows you to pursue compensation for medical expenses and the pain and suffering of your loved one. We are a Freehold law firm whose practice is focused on helping injured people pursue justice for wrongs done to them or their loved ones. Our work has earned us a reputation as formidable opponents who get results in even the most complicated of cases. If you need quality legal support to fight for fair compensation and ensure that your loved one is cared for appropriately, contact Tomes Law Firm, PC for a consultation.
Negligence and bed sores
There are very few times when medical professionals consider bedsores a typical medical condition. Most bedsores, except in a few exceptional situations, are entirely preventable. A major contributor to these painful pressure ulcers is nursing home neglect. When people are temporarily or permanently bedridden, they must be moved from side to side every two hours to relieve the pressure on a particular area of the body. Issues at play when a patient develops a bedsore may include:
A non-mobile patient who is not adequately turned every two hours as the standard of the law requires
Malnutrition or lack of hydration which makes the skin more susceptible to breaking and infection
Lack of attentive nurses or staff
Contact our medical malpractice law firm in Freehold
Bed sores are a good sign of medical neglect. If your loved one suffers from pressure ulcers, it is important to discuss the matter with a knowledgeable attorney with medical malpractice experience. Our Freehold med mal lawyers will do everything possible to win justice for your family and to put an end to ill-treatment of the vulnerable and the weak. If you need a compassionate and skilled legal team to assess your loved one's case and tirelessly fight for their dignity and rights, contact the law firm of Tomes Law Firm, PC for an initial consultation.