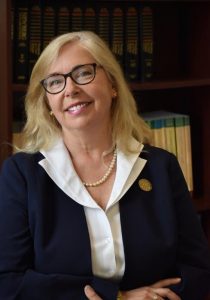 Monika Mazurczyk is a graduate of Smith College with a J.D. from Brooklyn Law School, Monika spent over 10 years fighting for the rights of consumers, first at Bedford Stuyvesant Legal Services and then at District Council 37's Municipal Employees Legal Services Plan (DC37 MELS) in New York City. Monika defended tenants from eviction proceedings and managed hundreds of consumer chapter 7 and chapter 13 bankruptcy cases. Inspired to do more, Monika established her own law practice in 2005 in Monmouth Beach, NJ, where for 15 years she continued protecting consumers and advocating for their rights.
Monika is also an experienced residential real estate attorney, representing hundreds of purchasers and sellers in closings in Monmouth, Ocean and Middlesex Counties. Monika has helped protect the assets of many homeowners by crafting the right Will, Living Will and Power of Attorney.
She has also handled the Probate of many wills for clients whose loved ones have died.
In addition to her practice, Monika was the first female president of the Rotary Club of Long Branch. She is an active environmentalist, hiker and gardener. Monika established a Climate Care Team with monthly workshops in Tinton Falls. She is fluent in Polish and is studying Spanish. Monika is an active singer and choir member, singing and cantoring regularly at the Church of St. Anselm in Tinton Falls.
Monika lives in West Long Branch with her husband Joe, a financial planner and investment manager, and their twin rescue dogs Milo and Suki. Monika and Joe have a daughter Anya who is a semi-professional harpist on full scholarship at the Colburn School in Los Angeles.
Admitted NJ and NY
Memberships:
US District Court, District of NJ
US District Court, Eastern District of NY
US District Court, Southern District of NY
National Association of Consumer Bankruptcy Attorneys
NJ State Bar Association
Monmouth County Bar Association