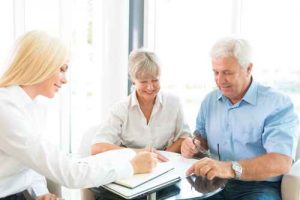 Do you really want the State to decide how to take care of your family and how to distribute your assets after death?
Choose peace of mind and control over your assets.
Call us for a free consultation to create a proper Will or Estate Plan.
Each situation is unique. In our wills, estate planning and probate practice we will work with you to carefully tailor a plan to fit your particular needs.
WILLS: A proper will better insures peace of mind that your wishes will be honored, your child will be properly cared for by the person of your choice and not someone designated by the state. It also reduces the possibility of a will contest by clearly outlining exactly what you want.
TRUSTS: A properly drafted trust will help manage and distribute your assets directly to your loved ones, without the delay and expense of probate. It can also be designed to care for and protect your minor children, loved ones with poor credit, a history of poor decision making, or other financial challenges.
POWERS OF ATTORNEY: Imagine an accident or illness that prevents you from taking care of your bills. What if both you and your spouse are simultaneously hospitalized? Who will stand in for you and insure that your rent, mortgage or other necessary expenses are paid in the event you are incapacitated for a period of time? We will work with you to designate the person you trust to handle these affairs.
LIVING WILLS: Who will honor your medical wishes? Who will advocate for you if you are incapacitated and unable to speak? Take control of the situation and allow us to clearly express your preferences in a proper legal document.