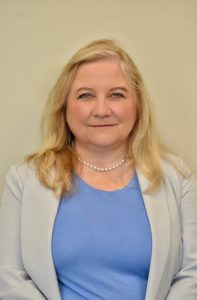 Frances A. Tomes is a shareholder and founding member of the firm Tomes Law Firm, PC. She received her law degree in 1986 after being able to attend college and law school on scholarships while holding down a part time job.  Always a strong believer in the American Dream and the rights of the underdog, she works with business clients to lift and grow their business into a legacy with which they can experience the American Dream and helps injured, defrauded and debt ridden  people battle the government, insurance companies, banks, pharmaceutical companies and other big business to obtain the justice they deserve.  She handles cases involving general civil litigation, including medical malpractice claims, pharmaceutical and medical device claims, class actions, fraud and business litigation.  She also handles cases involving individual and class action consumer protection cases. Ms. Tomes received her degree in Business Administration from Pace University with high honors, and her  law degree with honors from New York Law School in New York, NY. Before forming this firm in 1993, she was an attorney at Garruto, Galex and Cantor in East Brunswick, NJ, and Subin Associates in New York City.
Frances was one of three trial attorneys representing plaintiffs in the first multi-plaintiff trial in NJ asbestos litigation resulting in a combined verdict of over $1 million. She has successfully litigated numerous other multi-plaintiff cases.
She  has also litigated as co-lead counsel consumer product class actions that have generated settlements for consumers nationwide.
In Extensis, Inc. v. Hewlett-Packard Company, Frances was co-lead counsel in a consumer fraud class action that resulted in a settlement valued at over $140 million in rebate certificates and repair kits for purchasers of certain defective HP LaserJet printers.
Other cases in which she obtained large settlements in class action suits include Pisano v. Peg Perego, involving defective strollers, as well as Gutelkov v. Buy Buy Baby, involving improper tax charges.
She has successfully resolved student loan debts by convincing NJ HESAA to deduct thousands of dollars on its interest so that students can get a fair break as well as taken on  the Internal Revenue Service to reduce client's liability for taxes. She has litigated substantial business claims for local businesses as well as helped them plan their business to grow and avoid court, a passion she is most proud of as she is an entrepreneur herself.
Many of her personal injury claims have resolved for 7 figures allowing her clients to fulfill their medical needs and she has been successfully represented numerous individuals denied their disability benefits by Social Security.
As much as she loves being in the courtroom, her favorite part of law is meeting with people and working together with them to improve their lives, despite the tragedy that has hit them, and the pride she feels when her client has overcome their struggles.
Frances is a member of the Board of Governors of the New Jersey Association of Justice and a member of the Insurance Bad Faith Committee of the New Jersey Association of Justice and is a member of the New Jersey State Bar Association Committees for Consumer Protection, Medical Malpractice, Class Action and Product Liability as well as a member of the National Association of Tax Professionals.
Frances has been  designated as one of the Top Attorneys in New Jersey by her peers since 2010. She  worked Pro-Bono as Co-Liaison Counsel for the former New Jersey Bextra Pharmaceutical Injury Litigation, was previously a member of the Middlesex County Asbestos Advisory Board as well as handled a number of cases without charge for impoverished clients of  Legal Services of New Jersey.
She is married and has two children who are pursuing the American Dream of an entrepreneur in building their own businesses.  In her past time, she loves meeting people, reading about personal and business growth as well as watching ice hockey and soccer,  the two sports her children played.