Uses for Pradaxa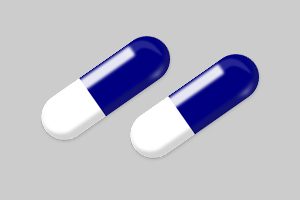 When a doctor prescribes you medication, the hope is always that it will effectively treat any medical ailments that you are suffering from. However, in some instances, the drug is ineffective or worse, causes serious harm or even death to those taking it. One such instance is with the drug Pradaxa, used as a blood thinner to prevent strokes. It is specifically used for the treatment of atrial fibrillation and venous thromboembolism. Unfortunately, it has led to over 4,000 lawsuits and at least 500 deaths. If you or a loved one has been negatively affected by using Pradaxa, Tomes Law Firm, PC would be happy to provide you with quality legal representation to begin filing a claim.
Negative Side Effects of Pradaxa include:
The FDA and Pradaxa
After a number of studies were conducted proving that there were negative risks associated with the use of Pradaxa, the Federal Drug Administration issued warnings against the drug. In 2011 alone, there were 817 cases of harmful consequences directly related to using Pradaxa. There were also nearly 4,000 other instances that were filed with doctors and manufacturers claiming negative effects, 542 of which resulted in death. It is clear that Pradaxa has serious consequences and can result in higher levels of heart attack, heart disease and uncontrollable bleeding.
Filing a lawsuit against Pradaxa
If you or a loved one was seriously injured or died as a result of taking Pradaxa to reduce their risk of stroke, you may have a case against the drug's manufacturer, Boehringer Ingelheim. You may be able to be compensated for your injuries, medical expenses, lost wages or funeral costs associated with the damage you faced taking this medication. Tomes Law Firm, PC has over 20 years of experience handling cases of unsafe drug injuries and would be happy to assist you during your case to achieve justice for the wrongs you have faced. No one should have to face further injuries when trusting a medication to ameliorate the existing conditions. Contact us today for a free consultation and we will provide you with the quality legal representation you deserve in order to collect compensation for your injuries.